What is Virtual Sport?
Megapari Virtual Sports is a specific section that presents a kind of online simulation of various sports. This system of games is not controlled by the company and is based on automated and computer algorithms. In other words, all results of virtual matches are random, just like in real games. The peculiarity of this type of activity as compared to real tournaments is that the results appear much faster.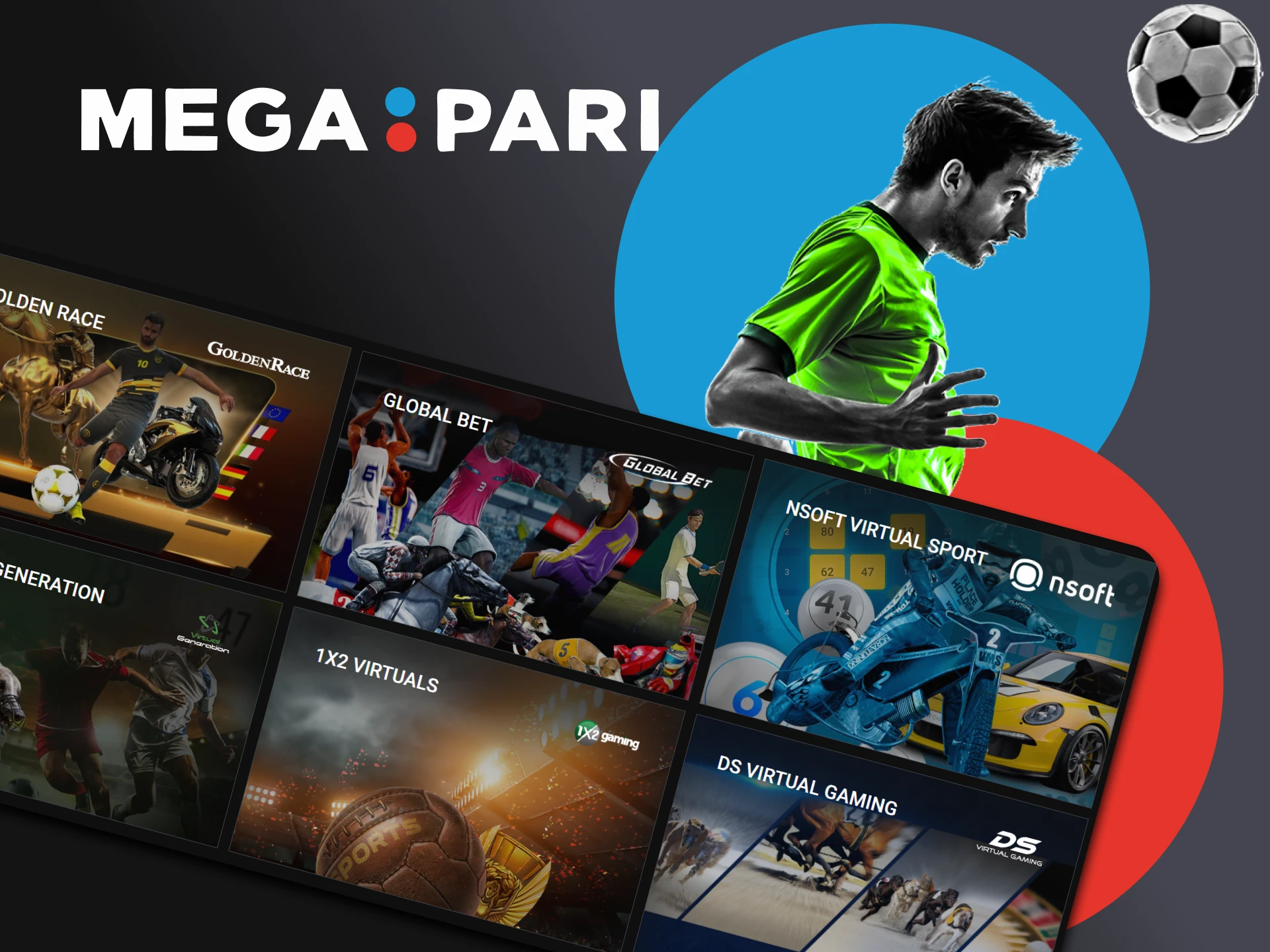 Types of Vsport Games at Megapari
There is a special section for virtual sports on the Megapari website and our mobile app. And if you want to make a successful bet here, study the following list carefully:
Virtual Football. The plurality of this game is that real football is also just as well known around the world. Unlike real games, virtual ones have a higher quality picture, are more dynamic and have a higher number of matches. They last up to 10 minutes on average. On our website every five minutes you can see a change in the schedule, which also has a big influence on the excitement;
Virtual basketball. Much the same as the sport in the previous paragraph. After all, it's just as vibrant, dynamic and exciting. We invite you to choose the winning team, predict the number of points scored, as well as guess the best scorer of the match. The virtual matches last up to 5 minutes, after which the results are published and a new game starts;
Horseback riding. This sport is popular largely due to the fact that it not only takes into account the skills of the rider but also those of the horse. It is partly one of the easiest sports to learn. We offer you bets with special features, like for example guessing not just the winning horse, but the top three;
Dog racing. Bet on the winning dog, the top three and odd or even numbers on the dogs;
Motorbike races. Choose a winner from six to eight entries and collect your prize. Contestants differ in color and number, which greatly increases the interest of bettors.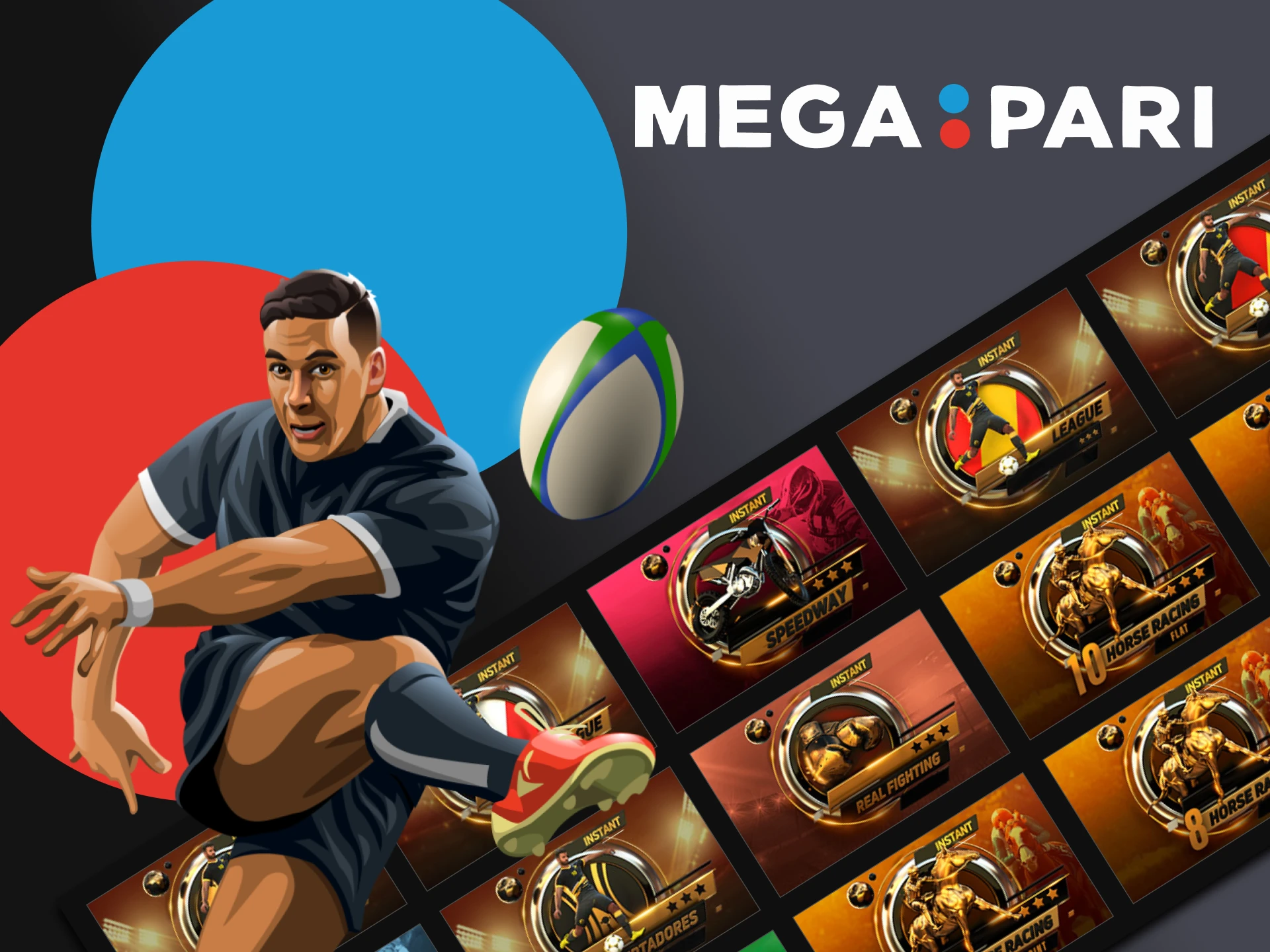 How to Bet on Vsport at Megapari?
Betting on virtual sports with our company Megapari is quite easy and straightforward for everyone. The instructions include a series of steps that won't make it difficult for you to follow. Read more here:
Open our company's website in the browser of your computer or tablet.
Log in online.
At the top of the screen find the button labeled "Virtual Sports", then click on it and go to that section.
Select the category, sport and event you want.
Enter the odds, and type in the bet amount.
Confirm the bet.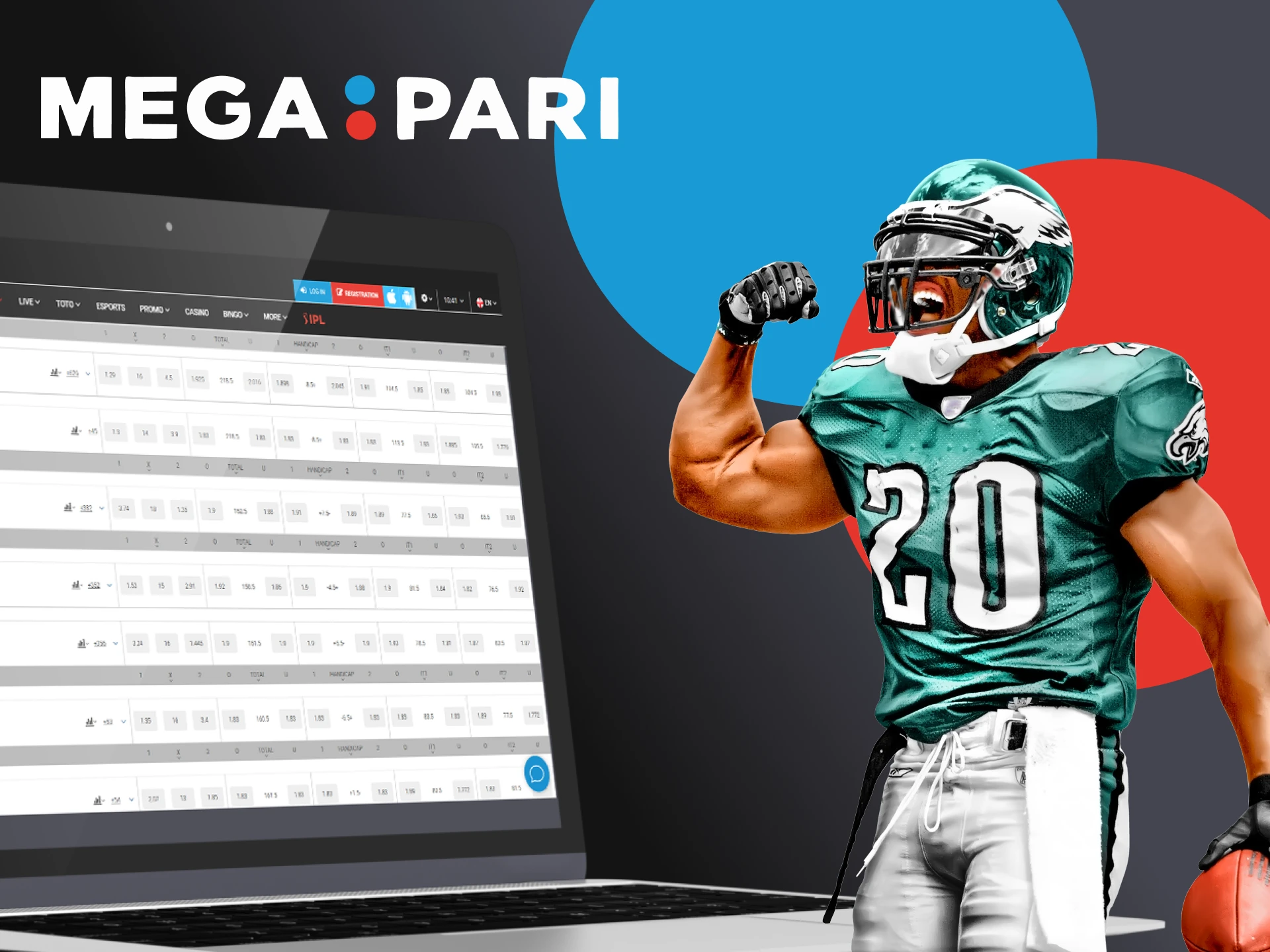 Megapari App for Android and iOS to Play Vsport
Virtual sports are also available on Megapari mobile app. The interface of our app will make the betting process even more comfortable and exciting. It works on all iOS and Android devices. To use the app, all you have to do is download and install it.
Megapari Android App
In India, most of the population is using Android system devices. That is why it is so important for them to know how to get our app properly and quickly. The instructions are as follows:
In the device settings, allow downloading and installing files from unverified sources.
Open our official website.
Go to the section responsible for the mobile app.
Select your operating system and click on the download link.
Download the APK file.
Open the download folder on your phone or tablet and click on the file.
Wait for the installation to complete.
Megapari App for iOS
Apple products are also common in India. And if you have such a gadget and you want to get our app, study these instructions:
Make sure that your gadget meets the necessary requirements and also make sure that you are allowed to receive files from unverified sources.
Open our website, and under "Mobile App" find the link to download the iOS operating system.
Download the APK file.
Check that the automatic installation is completed.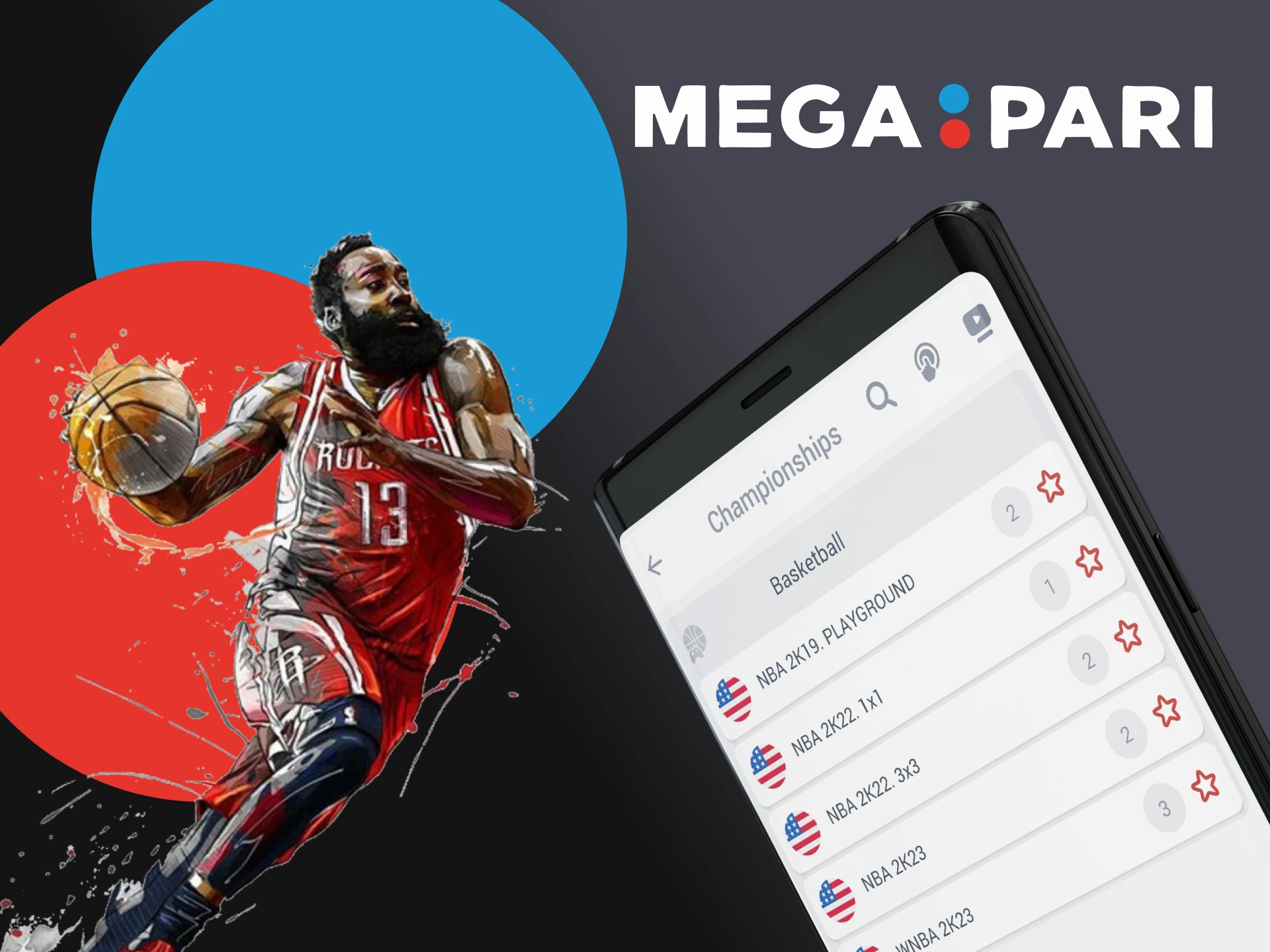 Megapari Casino Bonuses
For more successful betting on Megapari virtual sports, you can take advantage of various offers from the bonus program. These are available to every authorized player. The list of the main ones is as follows:
A welcome bonus on your first deposit, where you will receive a 100% deposit bonus of up to INR 20,000. The money given to you can be used for betting on virtual sports, provided that the odds are at least 1.40;
Participate in a cashback program, where you can spend your money on bets, including virtual sports, and get 3% of the amount spent back;
Birthday Bonus. When registering your account, give true data about yourself, including your date of birth, so that every year on your birthday you may receive a gift, which can be used for online sports betting.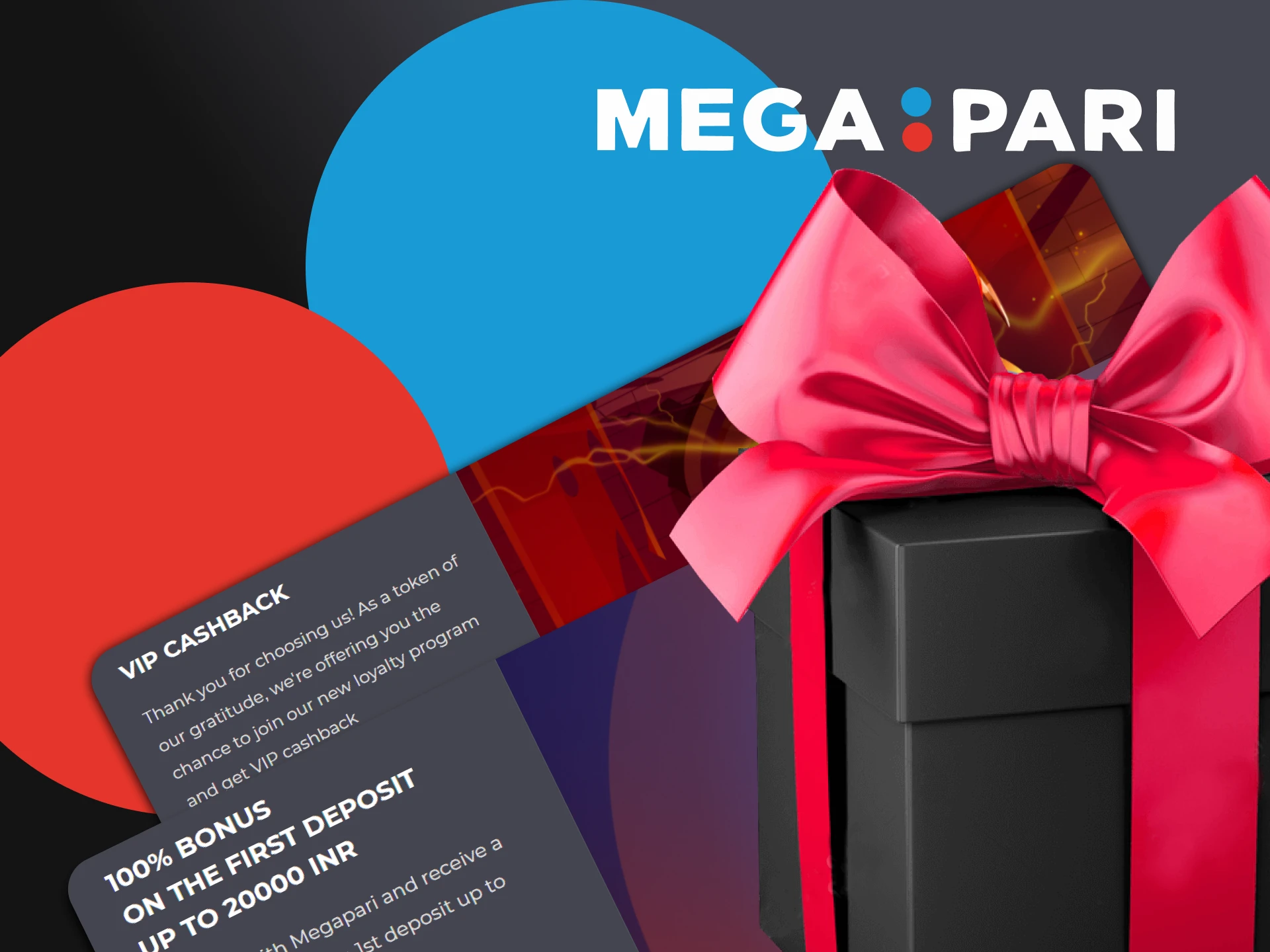 Megapari Deposit and Withdrawal Methods
Betting on sports, including Vsports, on our website and app is linked to payment transactions. These are deposits and withdrawals. In order not to delay you or create additional problems, you can use the following options:
Visa and Mastercard bank transactions;
Electronic wallets and payment systems like Neteller, Skrill, Airtel, UPI and so on;
Cryptocurrency.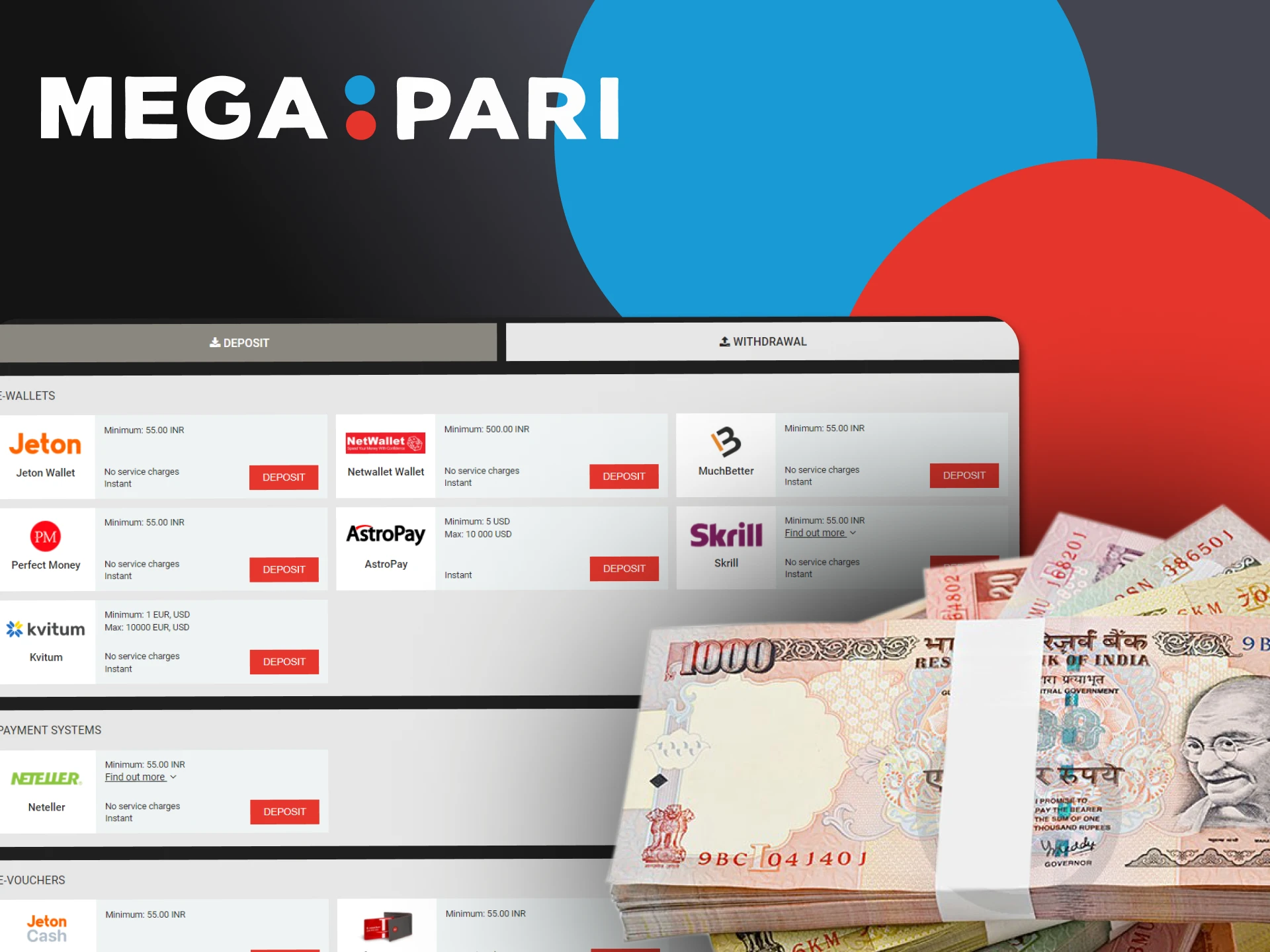 FAQ
Is Vsport Betting Legal in India?
Can I get real money by betting on Vsport?

Yes, you can. By betting on virtual sports, you can have fun and earn real money.
Can I bet on Vsport in the Megapari mobile App?

Yes, you can. Our mobile app supports the same features as on the website, including virtual sports betting.
What payment methods can I use for deposits on Vsport?

We offer you only the best methods of payment, which include classic bank transactions, well-known payment systems and electronic wallets, as well as modern forms of cryptocurrency.
Updated: