Megapari Email
You can contact email support using one of the three official email addresses:
Choose the option that best fits your question and send us a letter. In the subject line, briefly summarize your appeal.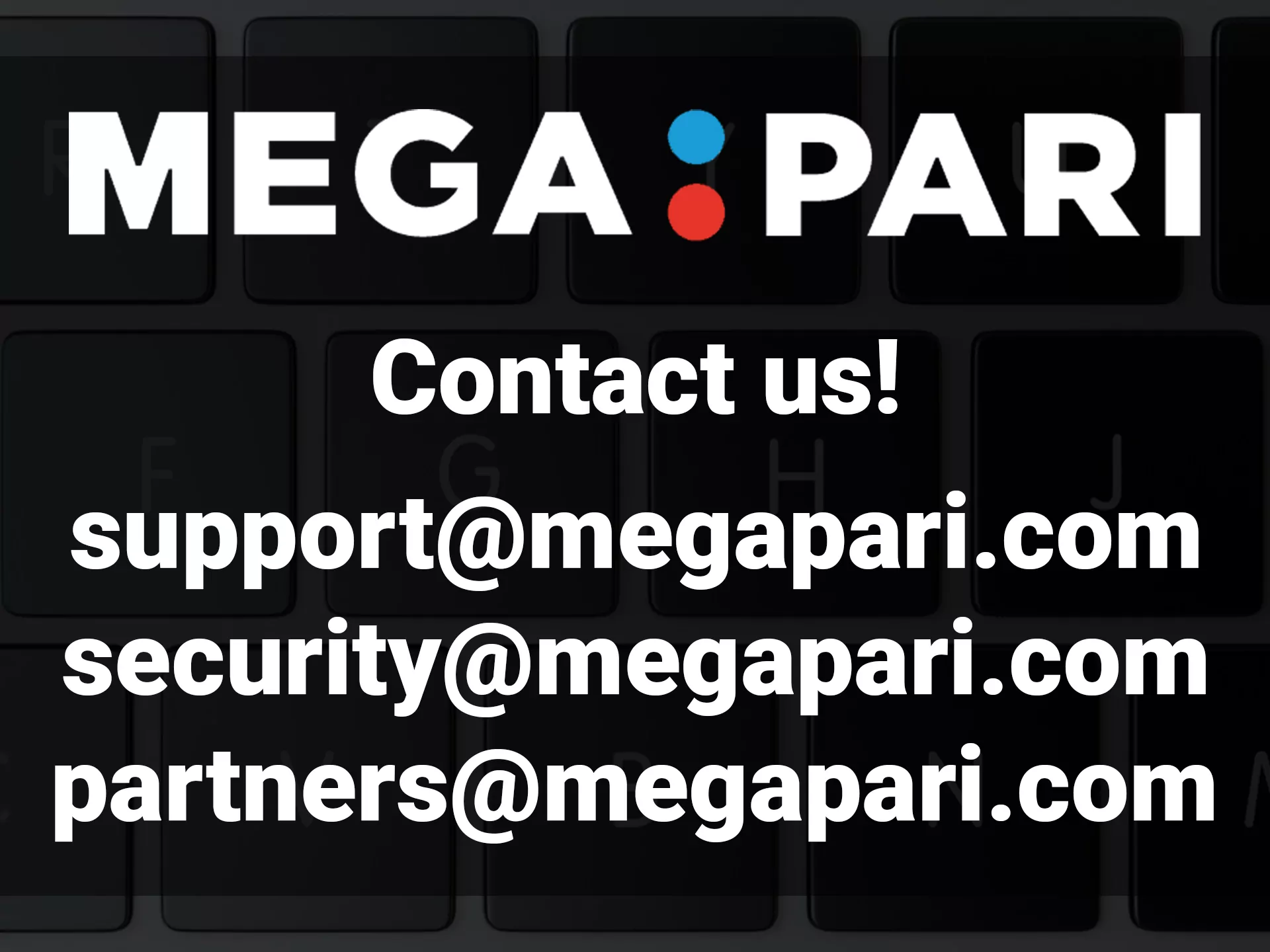 On-Site Megapari Chat
If your question is urgent and needs to be dealt with as quickly as possible, you can write to support via chat on the site. To do this, go to the main page and click on the button with the image of a dialog. Then you will need to select the option Online Chat. In the window that appears, you just have to enter your name and write your question. After a few minutes, the operator joins the conversation and helps you to solve the problem.
You can use this way to contact even without registration.
Updated: